This Wednesday, the OKC Thunder will open the 2015-2016 season against the San Antonio Spurs.
This Wednesday, could be the last first game of Kevin Durant as an OKC centerpiece.
This Wednesday, we see what Billy D brings.
This Wednesday, I'll be there...that's gonna be cool, with Dr. Wife.
But, before I get into that, some housekeeping...
New URL, since Scotty Brooks has moved on, I needed to update the URL, since I'm now the Thunder's only Scotty.
Thunderocity.blogspot.com will be the new address...anybody see what I did there...thunderocity (ferocity), Thunder O City...(I'm so subtle, I crack myself up).
One more thing before we get into the season...
In the NBA, which I've never been in...has to shrink your world. As a player, you are insulated every 7-8 months a year. Fans aren't friends, sometimes friends aren't friends, and I would take a solid bet that over the years, coaches become true friends to many players.
It was just the other day, I read that Flip Saunders wouldn't be on the sidelines for the first few games of the season, due to his battle with cancer. I was going to write something about what a loss that would be for the T-Wolves...
Flip lost that battle today. Here's a memorial from Kevin Garnett...a player I love to love and love to hate.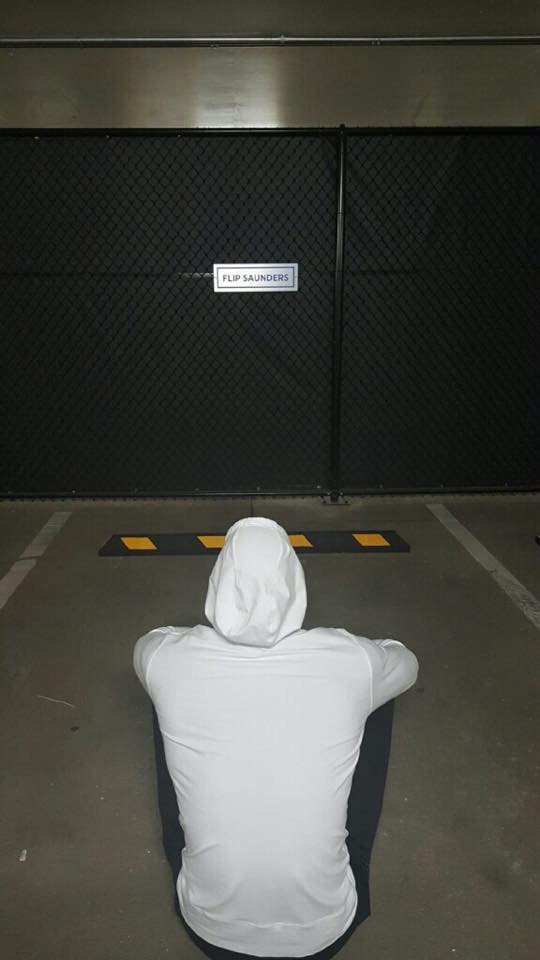 On to the season...what's up?
We know a lot about what we don't know...but, if you even pulled up the box score of our last preseason game, you know at least this much:
1. Russ got a triple double.
2. KD had 17 points with about 4 minutes to go in the 4th...ended up with 29.
3. Enes and Steven had a lot of fouls.
4. CamPayne...who is that guy?
It will be interesting to see what happens this year. I believe that Billy D has worked on a couple of things that we'll see early in the season, as a work in progress. He's overhauled the offense. It may look the same, because...well, it's the NBA and they all look the same. However here's a few things I've caught on to that'll be good to look for:
1. Spacing. In the past, Brooks put the guys into sets, and let the offense flow from there. Which was good, when it was good, and stagnant when it wasn't good. When executing a pick and roll, the floor spacing has to be enough to give the play time to develop. If the spacing is too tight, then the defense can shade into the play area and hose it all up. Last year, this resulted in Russell's teleportation to the rim play. A good play, when it's there, but when it's not, it's rough...don't worry, we'll still see quite a bit of this. On the other hand, with correct spacing, the defense will have to either hedge with the offside post or wing defender...which will give strong cut capabilities to guys that never got buckets last year. Without Perk, the offside big will get dunks...instead of lay-ins, and Roberson, Singler, Morrow, and Durant will get slicing options from the opposite side of the key down the lane. Spacing will also help with Morrow and Durant (and hopefully Novak) on the spot up three, as the defender has to drop to keep Russ from hanging on the rim. Spacing will bring more guys into the mix for team created shots, instead of just one on one playmaking.
2. Defense. We used to have a killer defense...I think we'll be better this year. The key will be ball-side pressure, with back side defenders being smarter and aware. They'll have to figure out our weakness last year where drives to the bucket drew the offside big (Ibaka, Kanter, and Adams) which resulted in a block, or foul, or a bucket. More times than not, it was a bucket...Serge leaving his man to protect the rim gives an easy dish. Kanter, much maligned for his defense, actually stayed home, as the anti-Ibaka...until it was too late and many times just gave an And One.
3. Russ not running point. In the preseason, this happened a few times, which translates into a solid experiment. Westbrook's strength and quickness make him an excellent post player in certain situations...(I know, but it happens). When defended against a smaller, or slower player, look for Russ to be lower on the baseline and have an opportunity to post up. Another option will be for him as the 2, which has meant that Kevin was running point. With other options at point (Augustin, CamPayne and possibly Waiters), Westbrook and Durant will be loose on the floor with two bigs...this could be fun to watch, if there's some structured movement.
4. Staggered lineups. I still think we'll see a lot of Russell and KD on the floor at the same time, but staggering their minutes, as Brooks did, will continue. The upside on having at least one of them on the floor, then overlapping with both, and rotating to leave the other as lineups change give the Thunder an all-star scoring option on the floor. They can't both score at the same time (as in one bucket can't go to both of them), so staggering their time creates an upside to wear down a defense and maximize scoring opportunities.
5. 3 point shooting. I don't have much to say here, except that with KD back, I hope it gets contagious. If we can shoot close to 35-40% from 3, we should be fine. Anything better than that, and the Thunder will be incredibly hard to stop.
On the Tweetgram and Instabook
I'm not the best on the Tweeter. However, I am @xray9378 on Twitter. Dr. Wife and I generally have the Tweets open during the Thunder games, unless we're behind, or there. There's a bunch of great, awesome and hilarious folks out there to follow. So, follow me and you'll get access to Dr. Wife who knows all the cool kids to follow.
Once in a while I'll tweet, but generally my daughter yells something like "Ghheeeeez, Dad why do you have to be so old and last year in your tweets".
I do facebook better...as most of you know, so I'll be there as well.
Why care? You may not, but there's this whole internet connection thingie that people talk about. For me, staying in touch with you through the interwebs still makes me feel like we're having a beer and watching the game together...so that's that.
Thunder UP!